Today 14th of Dec 2022
Variable cloudy: Westerly currents will bring humid and milder air towards the Alps.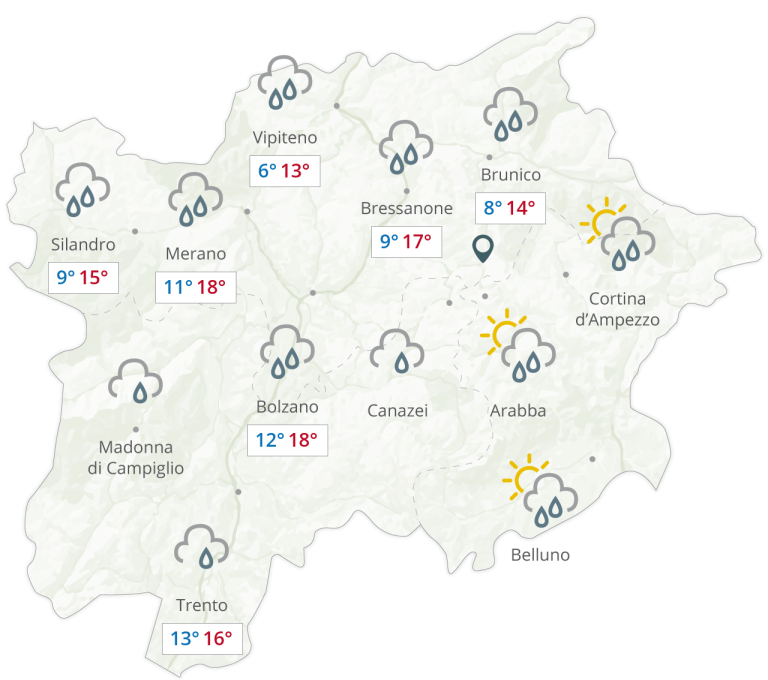 The weather
Partly sunny weather with some denser clouds moving through. Less cold in the morning, maximum temperatures from -3° to +4°.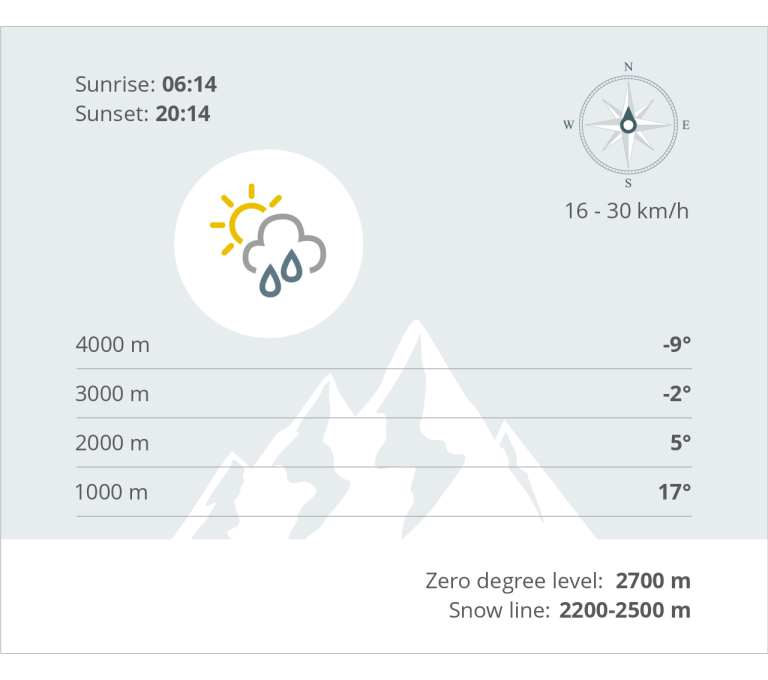 Mountain weather
A mix of sunny spells and clouds. Less cold, rising temperatures.
The next days
On Thursday evening light snowfall: On Thursday increasingly cloudy with some light snow showers in the evening and the following night. Friday mostly cloudy weather with residual snow showers on the mountains. Dry conditions in the valleys and northerly winds in the evening. On Saturday it will be mostly sunny. Also on Sunday sunny weather with some high clouds.

thursday
15
Cloudy, light snowfall
max: 4°
min: -8°

friday
16
Very cloudy
max: 7°
min: -4°

saturday
17
Partly cloudy
max: 5°
min: -7°

sunday
18
Partly cloudy
max: 5°
min: -7°
Holiday packages
Our offers for your holidays in Corvara in Alta Badia
Dolomiti Super Première
Early season ski special offer, 4 days for the price of 3
Dolomiti Super Sun
Spring skiing special offer
Summer for Kids
Family summer holiday bargains