Today 28th of May 2020
Variable cloudy: Humid air reaches the Alps with northerly winds.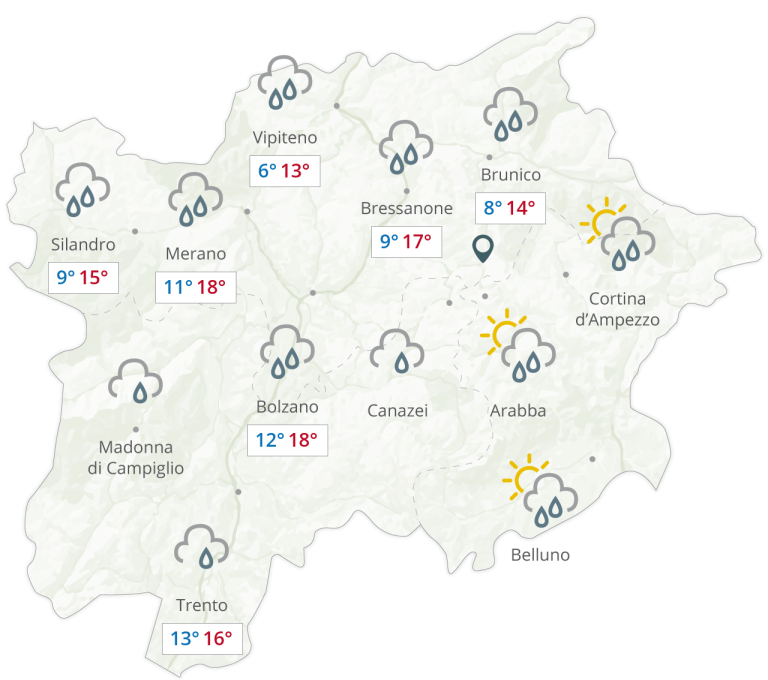 The weather
Variable cloudy, sunny spells. Isolated showers in the afternoon. Windy in the north. Maximum temperatures between 17° and 26°.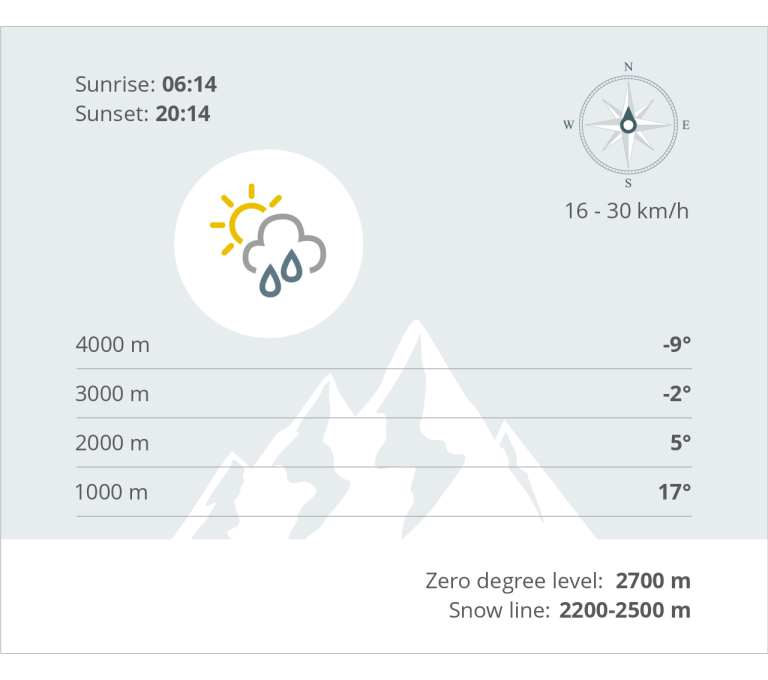 Mountain weather
Variable conditions, some sunny spells but also some rain showers during the day. Windy.
Tomorrow 29th of May 2020
Sun and clouds: Northerly winds over the Alps.
The weather
Mostly sunny in the morning, then more clouds. Still windy in the north. Highs between 15° and 25°.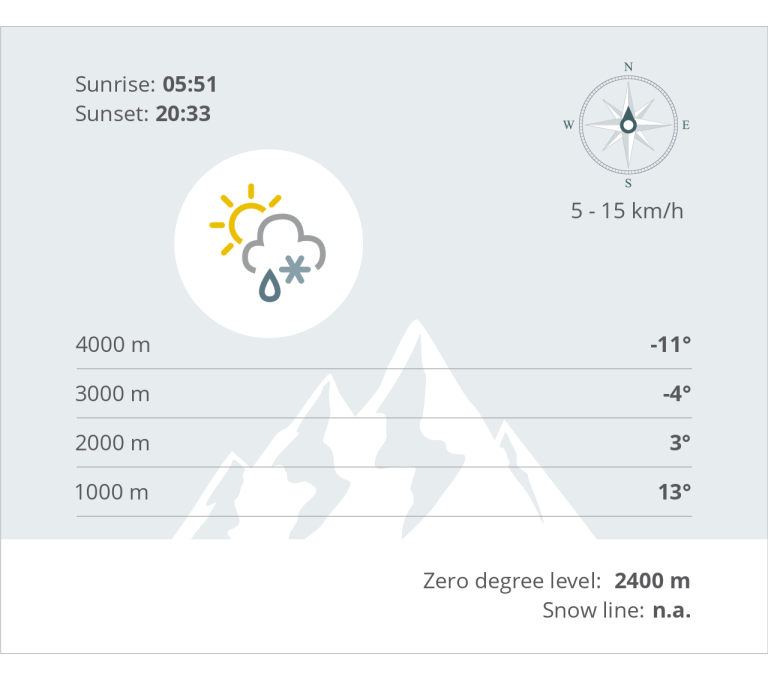 Mountain weather
After a sunny morning more clouds, but only isolated showers.

saturday
30
Cloudy
max: 22°
min: 4°

sunday
31
Very cloudy
max: 22°
min: 4°

monday
01
Partly cloudy
max: 24°
min: 4°

tuesday
02
Partly cloudy
max: 24°
min: 5°
Holiday packages
Our offers for your holidays in Corvara in Alta Badia
Dolomiti Super Première
Early season ski special offer, 4 days for the price of 3
Dolomiti Super Sun
Spring skiing special offer
Summer for Kids
Family summer holiday bargains