Today 20th of Oct 2020
Sun and clouds: High pressure conditions.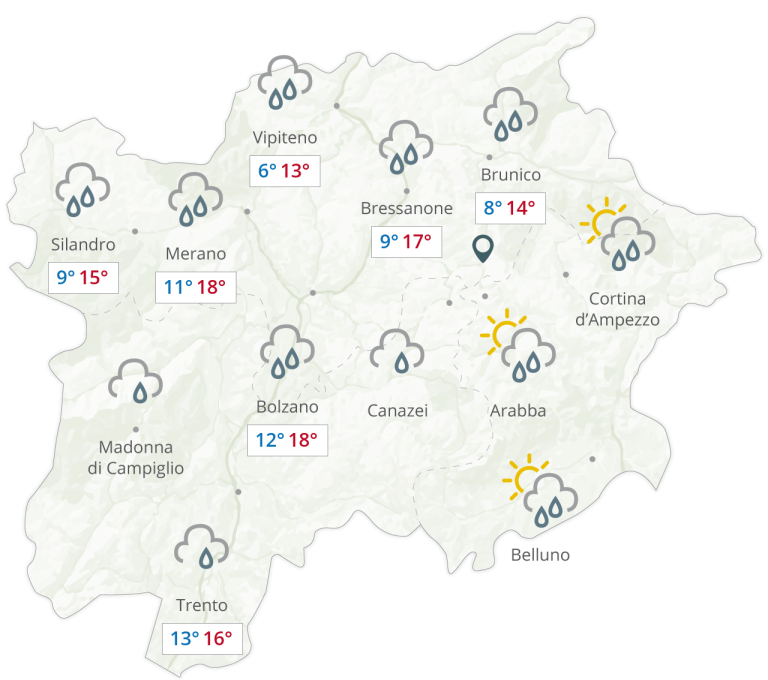 The weather
A mix of high clouds and sun in the afternoon. High temperatures between 10° and 15°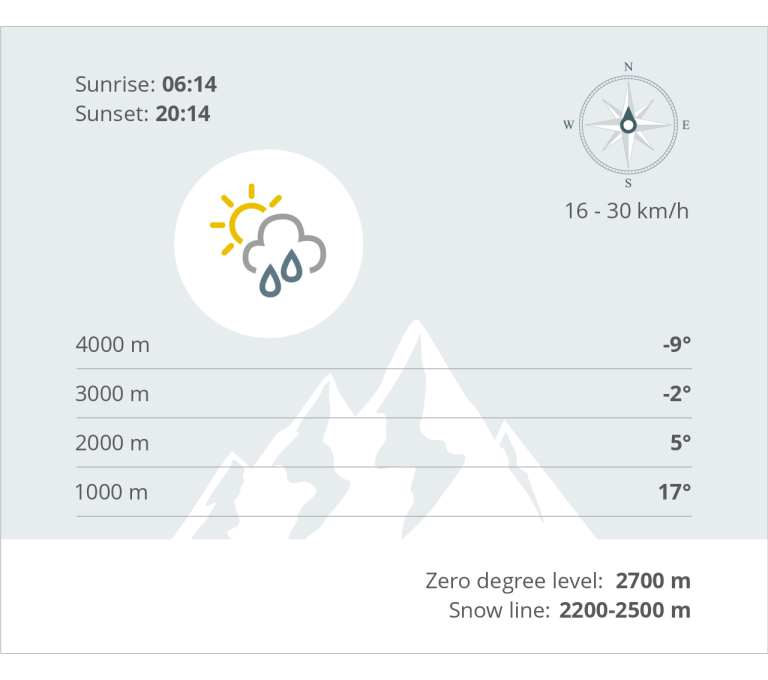 Mountain weather
In the afternoon partly sunny, locally the visibility is reduced because of clouds. Rising temperatures in the higher mountains.
Tomorrow 21st of Oct 2020
Low stratus clouds and sun: Mild air reaches the Alps from South-West.
The weather
After some low stratus clouds in the morning quite sunny weather. Highest temperatures from 12° to 17°.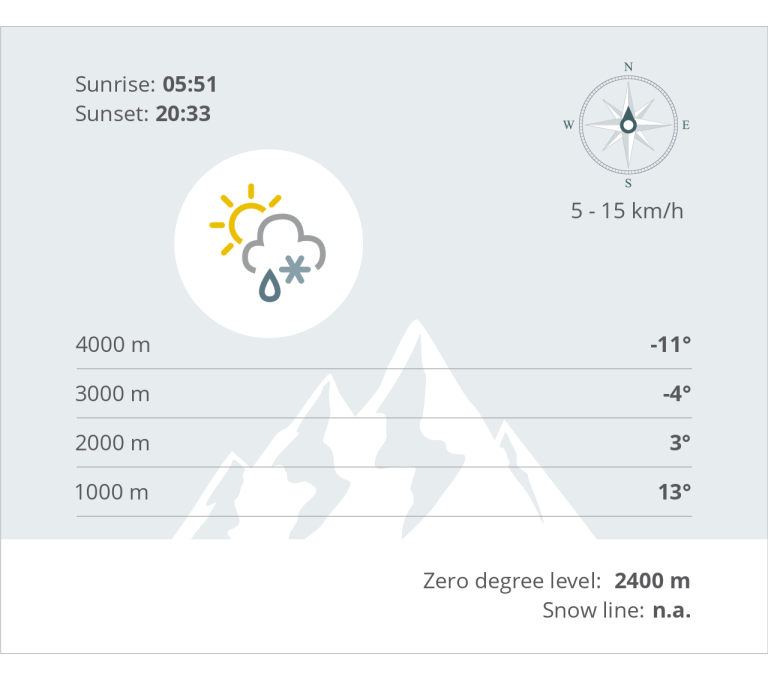 Mountain weather
In the morning low stratus clouds, then mostly sunny.

thursday
22
Cloudy
max: 17°
min: -1°

friday
23
Very cloudy
max: 15°
min: 3°

saturday
24
Cloudy, moderate rain
max: 17°
min: 3°

sunday
25
Cloudy
max: 17°
min: 4°
Holiday packages
Our offers for your holidays in Corvara in Alta Badia
Dolomiti Super Première
Early season ski special offer, 4 days for the price of 3
Dolomiti Super Sun
Spring skiing special offer
Summer for Kids
Family summer holiday bargains