Today 15th of June 2021
Sunny weather: High pressure conditions.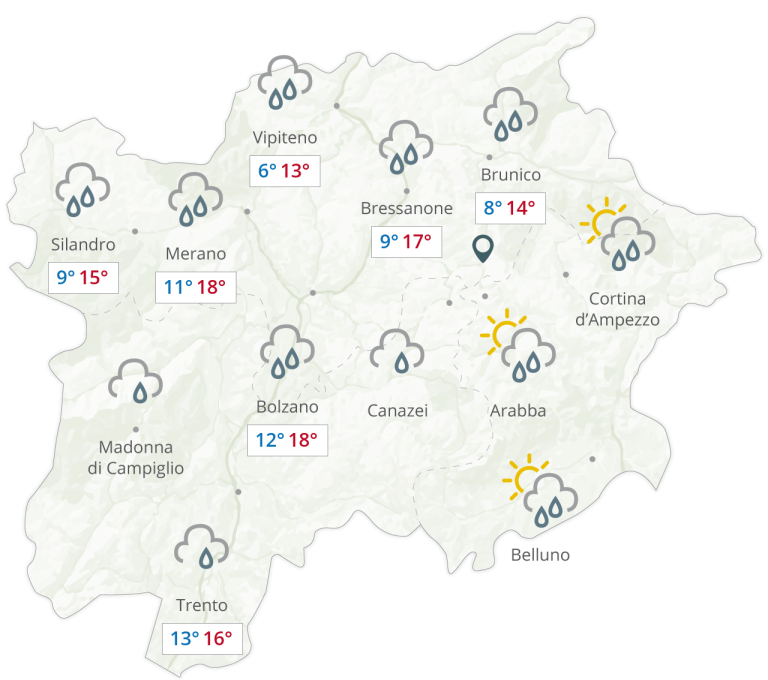 The weather
In the South low clouds possible, then sunny weather in the whole country. In the evening high clouds. High temperatures between 28° and 33°.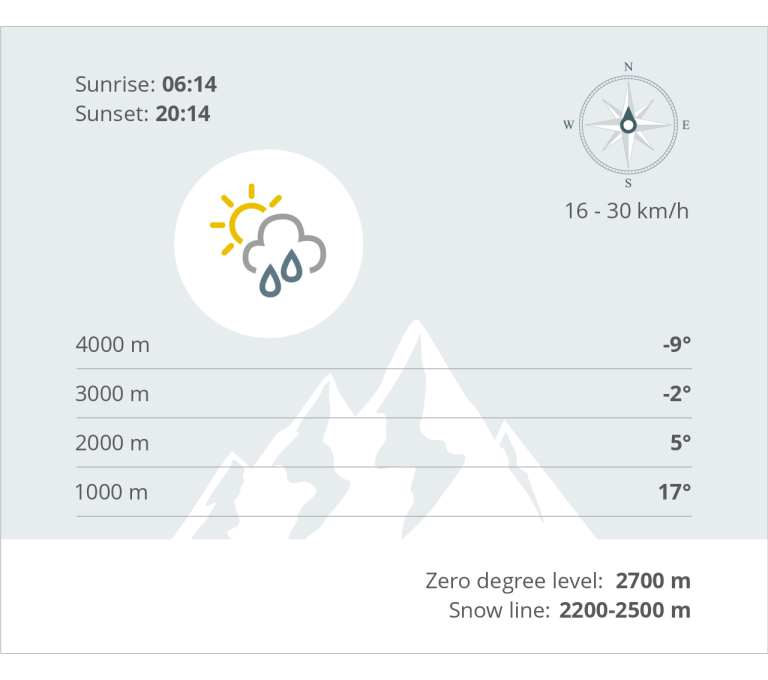 Mountain weather
On the mountains sunny and warm weather.
Tomorrow 16th of June 2021
Sunny with isolated thunderstorms: Still high pressure conditions, but the air masses will be more unstable.
The weather
Sunshine and high clouds are expected to alternate initially. In the afternoon and during the evening cumuliform clouds will form and some thunderstorms may be possible. Maximum temperatures between 26° and 33°.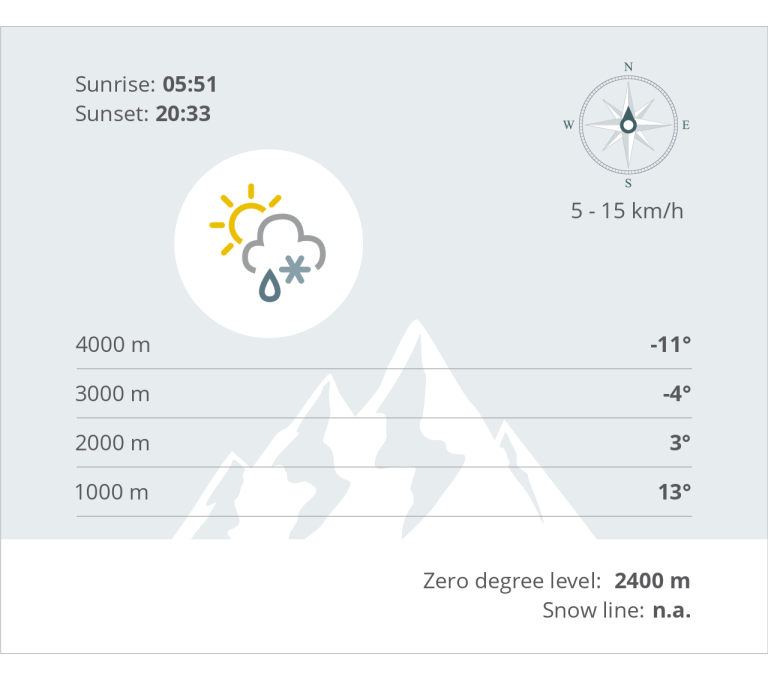 Mountain weather
Good conditions during the first part of the day. Some thunderstorms can be possible in the afternoon.

thursday
17
Cloudy
max: 33°
min: 10°

friday
18
Cloudy
max: 33°
min: 11°

saturday
19
Cloudy
max: 34°
min: 11°

sunday
20
Cloudy
max: 34°
min: 11°
Holiday packages
Our offers for your holidays in Corvara in Alta Badia
Dolomiti Super Première
Early season ski special offer, 4 days for the price of 3
Dolomiti Super Sun
Spring skiing special offer
Summer for Kids
Family summer holiday bargains